Are you confused about how to transform your graphic design skills into a freelance career and future-proof business? Discover a simple strategy.
Graphic design is vital for any business.
Why?
It tells people about you without having to say much. Graphic design businesses are created daily and account for a $15 billion dollar industry in the US alone.
So, it's time to transform your talent into a lucrative career.
Besides the money factor, why would you want to turn your graphic design services into a business? Because you'll have more freedom and flexibility to create from anywhere you choose. Yet, at the same time, you'll solve other people's challenges by showing that you're the business growth "doctor."
Your freelance graphic design business requires a strong foundation, and a logical structure.
To do this, you need to build your marketing system based on the following 3 essential factors:
1. Position your expert services like a pro
Know what you want to be known for
Define your brand positioning and what makes you, your graphic design skills, and business abilities, unique. This gives you unique expert positioning.
Knowing what sets you apart from other graphic designers allows you to attract the right clients. In fact, you can choose who you work with and when. Since those requiring graphic design services are infinite, narrow down the industries that you want to work with.
By doing this, you'll become an expert in a specific niche. Do you like working with athletes? Tech companies? Non profit organizations or churches? Bloggers? Or even local businesses? Deciding which kind of company you want to focus on, will not only help you specialize, but you'll be regarded favorably by other clients too. Narrowing down your niche means that you're more focused.
Know your client well (their struggles and pain points)
Now that you've decided on your target client; how, where, and when will you find them?
Intensify your research and understanding by connecting with them on a personal level. Read what they read, join any clubs that they belong to, attend community events, and experience their pain (and their dreams)
That's the only way you can authentically tap into their biggest and most pressing wants, needs, and challenges—to best serve them with your skills and talents.
And by knowing who your target client is, you'll be able to channel them toward your expertise effortlessly.
These are handy tools and services to help you connect with your target audience online:
Social media monitoring tools.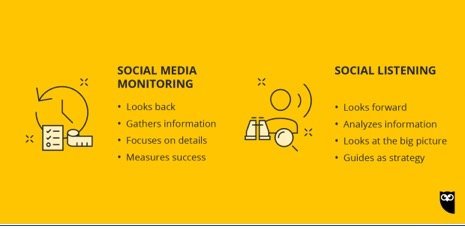 Social media news and industry trends.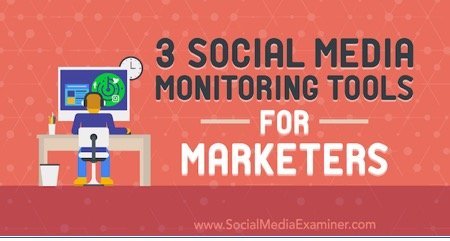 Social media publishing platforms.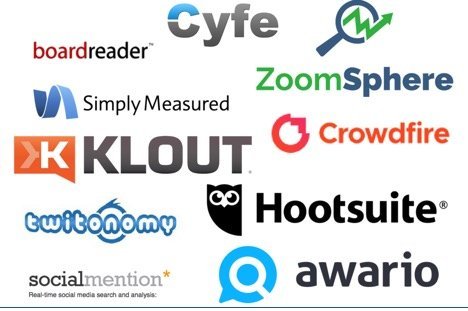 Keyword research tools.

Know what problems you can solve with your expertise.
The ultimate problems you can help solve are the ones that you've already conquered in your own life and/or the lives and businesses of past clients. You cannot be a problem solver if you cannot relate to the problems of your clients. You can only achieve this through experience. The key is empathy above sympathy.
The bigger and more painful the problem, the higher your track record and outcome will be. The only one that your customers will trust and who they will recommend to others.
Know how to solve these problems can transform your client in powerful ways.
Start with the end in mind. Setting goals (with your client) upfront means that you know which expectations you're supposed to meet. Remind your clients how much time you will save them and how much additional revenue you'll help them generate.
Always ask yourself; How much effort do I need to put in to help my clients?
Craft a message that communicates these aspects via channels your potential client frequents
Social Media is the best place to show people who you really are. Take advantage of today's trends and best SMM (social media marketing) practices to generate leads and clients. But, the key is to find the best platform for your business, which would be where your target clients are active.
2. Convert and Serve
Sell your services as premium based on the transformation/outcome you can provide
Create custom package offers for your clients' business, marketing, and outcome needs. Position yourself as an expert by selling premium packages according to the results that the client expects. A common rookie mistake made by graphic designers, is that they only think about the time that they spend in creating a design. So, don't charge hourly rates, since clients are not buying your time, but rather the value that you provide them.
Provide great service and value
Your business is not just about the creation of a design. Overall services such as timeous communication, easy processes, and even something as simple as providing options, instills trust in you from your client.
Under promise / Over deliver
This is the best way to gain a client's trust. Surprising clients by delivering ahead of time or by adding something of value over and above what they asked for, builds good relationships.
Get great results for your customers
The only way to retain clients and generate high-quality referrals is by performing well. This means aiming for exceptional results and ensuring that you achieve them.
3. Report and Retain:
Capture client stories
Establish a simple, automated system to collect testimonials after delivering your service. By showcasing what you've done for others, clients are more likely to hire you.
Turn your clients into raving fans
Client feedback is a powerful tool that you can use in case studies on your blog and across your social media channels.
Lifetime Value: Get recurring work from your clients
Consider the LCV (lifetime client value).
One client can be worth thousands (or more), over a period of time. This means you can earn a steady income without the headache of serving difficult, less loyal clients.
That's why positioning is key in your business.
Live your dream life with passion, flexibility, solid relationships, and a steady income. It's essential that you work with clients that you love serving, and turn down opportunities that don't align with your brand, and marketing needs.
Only work on projects that excite you, to avoid exhaustion, as this affects your creativity negatively. Having a team of designers is often accompanied by complaining, feelings of underappreciation, and feeling as though your clients don't approve of your best ideas, since it's a creative job where you don't have the final say. Regardless of the superiority of your creativity levels, you constantly need to educate people.
Be customer-focused and your business will scale, with the right marketing strategy and client-generating action plan.